About the Books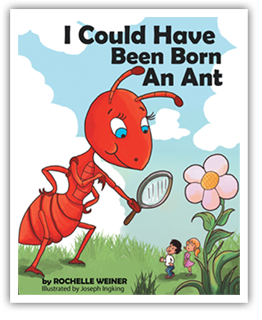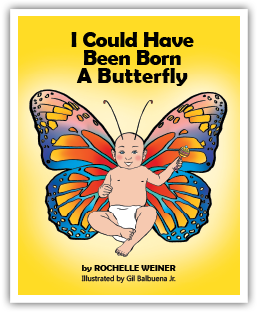 Imagine if you had not been born a human being. What if, instead, you had been born an ant, a flower, a bird, a dog, a fish, a kangaroo, a crocodile, or even, a gorilla! These intelligent and appealing stories are told by a child who travels through the animal and plant world and describes how life would have been very different had he or she not been born a little boy or girl. With the help of the extraordinary covers showing a human-like and human-sized ant looking down on two ant-sized children, (I Could Have Been Born An Ant) and a baby transformed into a butterfly (I Could Have Been Born a Butterfly), children will be encouraged to look at their lives in a whole new way!
Parents and teachers can use these beautifully illustrated tales as a learning tool for children aged 4-8 to identify and describe many animals and plants. The books also touch upon the subject of diversity. Children will notice that not all animals, plants and humans look alike, that they differ in size, shape and color.
Each child will be able to compare his or her life to several of nature's friends. In addition to being grateful for being born human beings rather than plants or animals, children will become more sensitive to the vulnerabilities of other life forms. Encouraging children to recognize the difficult lives that others lead will make them more caring adults. After reading these books, children will look very differently at animals in a zoo or circus, their own pets and even flowers and trees. They will become more aware of the world around them and will never take their precious lives for granted!
Praise for first book, I Could Have Been Born An Ant
"....a charming children's book filled with imaginings about all the different animals a human child could have become...."
James Smith, Midwest Book Review
"Clearly written to help children flex their imaginative muscles while also practicing empathy.... a delightful picture book that will encourage children to use their imagination even after the story has been read and the cover closed."
BlueInk Reviews
"The illustrations are large and life like. The story itself encourages imagination and understanding of other living organisms and beings."
Reader Views Kids
Copyright © 2012 Rochelle Weiner. All rights reserved.